Skip to Content
Domino's Pizza Opening Soon!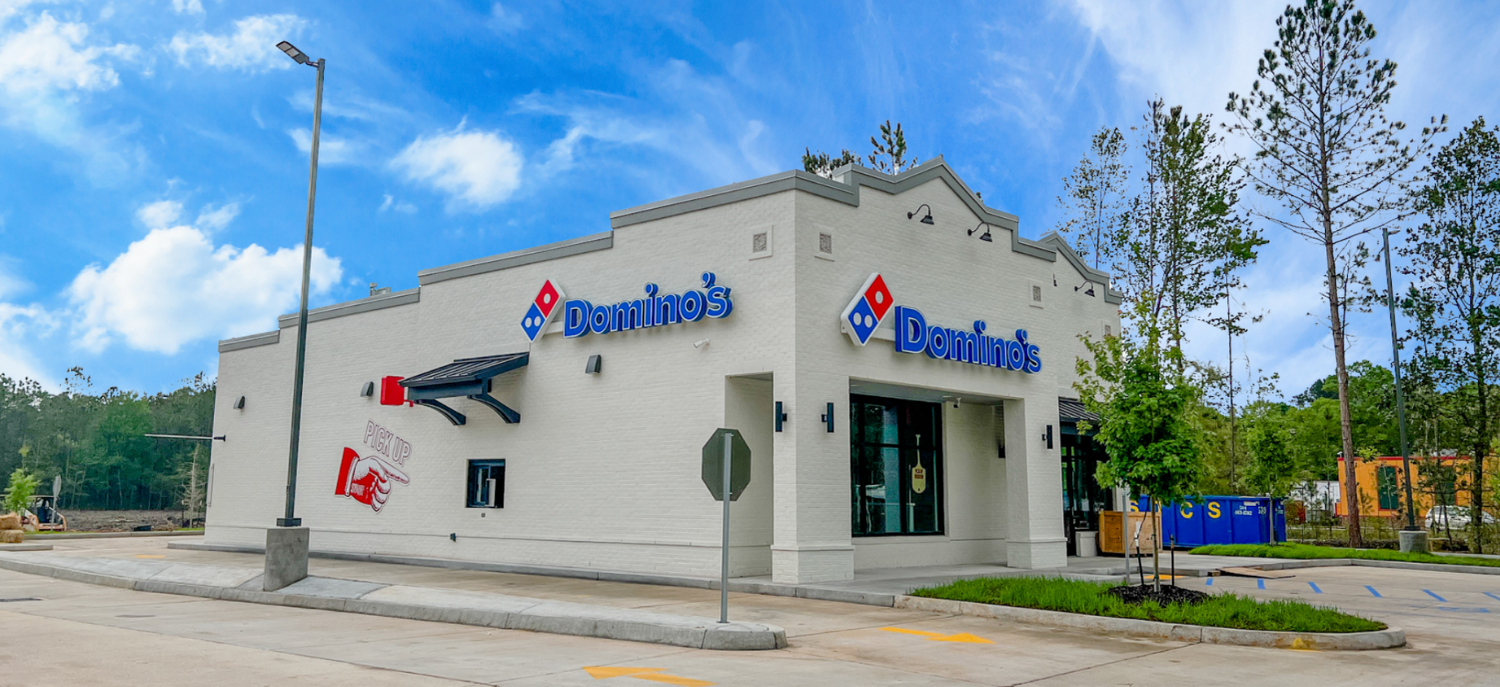 Gulf States Real Estate, Development, and Construction Services announce the completion of the new state-of-the-art Domino's Pizza, featuring pick-up, dine-in, and its traditional delivery service, at Little Creek on Hwy. 59 just north of I-12 in St. Tammany Parish. The store is owned by RPM Pizza, Gulfport, MS, and will be opening on April 19th. Gulf States Construction Services built the project, and its real estate division handled the land transaction. Gulf States will also be leasing a 1,400 square foot spec space in the complex.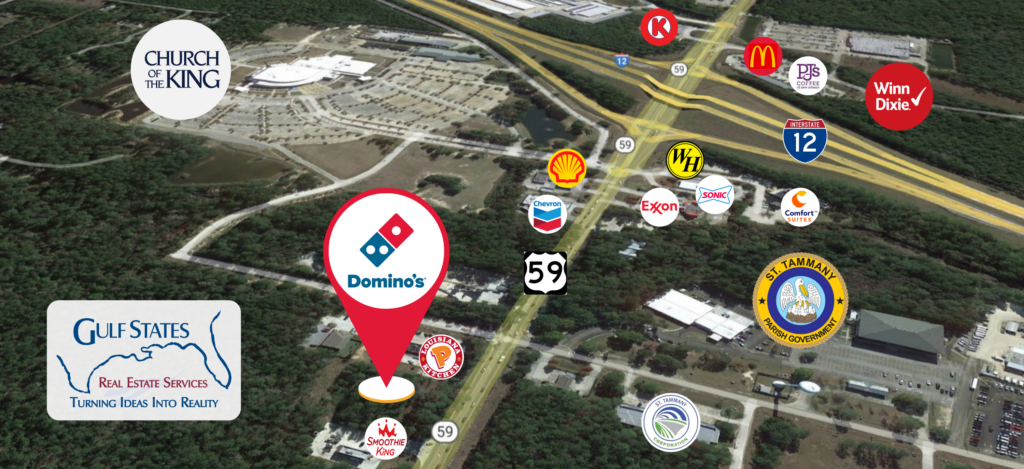 Local Retail Map Courtesy of Gulf States Real Estate Services
Per Glenn Mueller, RPM's CEO, "We are very happy with the real estate, development, and construction services offered by Gulf States who constructed this store in record time. We are currently working with Gulf States on other multiple locations so that we can better serve St. Tammany Parish and its surrounding community to enjoy our quality product, service, and convenience."
Mike Saucier, with Gulf States, also has announced that Starbucks will be joining the Little Creek tenant mix with a new free-standing prototype to be built between the existing Popeye's and the newly constructed Domino's facility. That construction is scheduled to start in May, with a targeted opening in late fall 2022. Dorsey Development of New Orleans will be the owner/developer of that facility, which Gulf States Construction Services will also construct.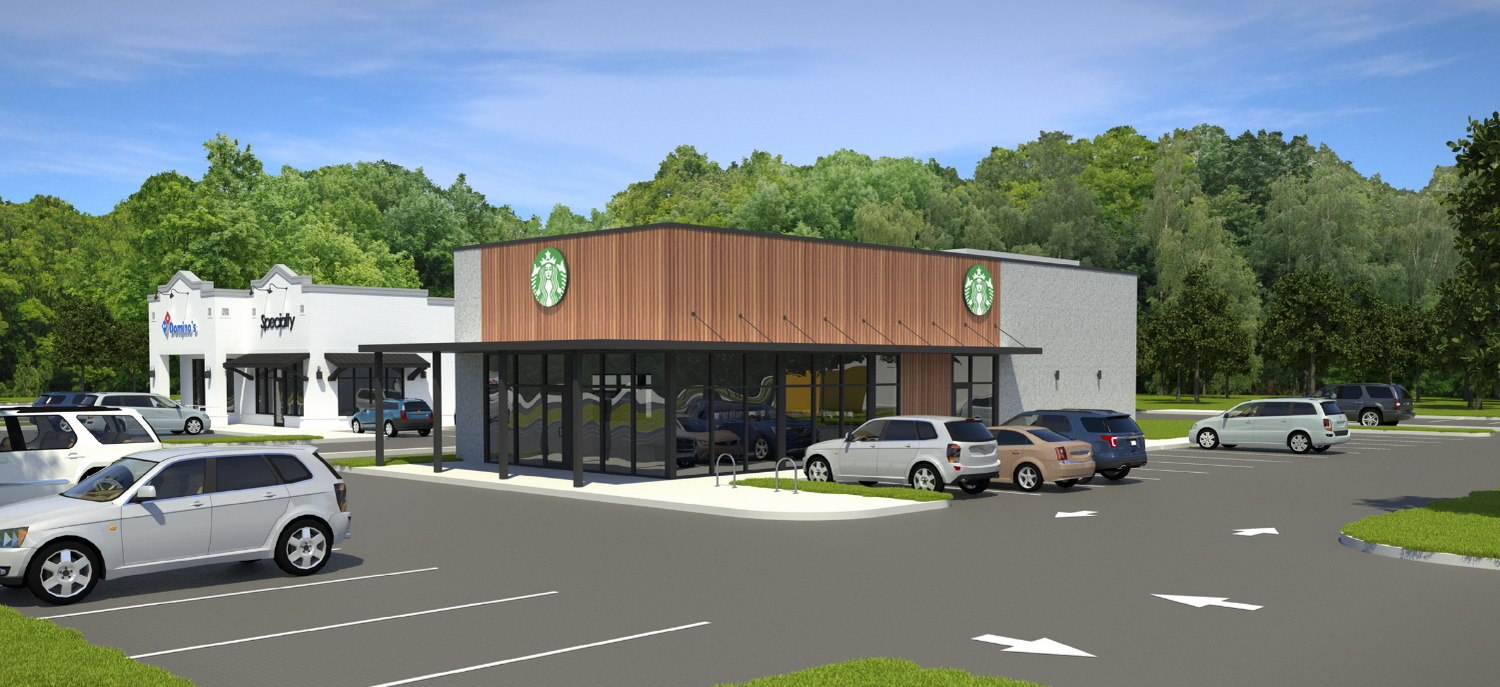 Rendering Courtesy of Zito Russell Architects
Please join the St. Tammany Parish Chamber in welcoming these new developments to the community. Their combined ribbon cuttings and groundbreaking ceremonies will be held onsite and hosted by the St. Tammany Chamber of Commerce. The event will be scheduled in the near future.
For more information on development opportunities at Little Creek, please contact Beth Lemonier at blemonier@gsres.com.